Appointment of Kalle Känd as CEO Acino Group
Tuesday 19th April 2016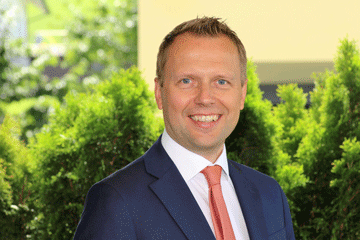 Acino International announces today the appointment of Kalle Känd as Chief Executive Officer Acino Group as of April 19, 2016. Jostein Davidsen, Chief Executive Officer of Acino since May 2014, has decided to step down.
Dr. Håkan Björklund, Chairman of Acino, said: "On behalf of the Board of Directors, I thank Jostein Davidsen for his significant contribution to Acino. Under his leadership Acino went through a significant transformation process, implemented a successful growth strategy and became a mid-size international pharmaceutical company with focus on selected Emerging Markets. With the build-up of a new management team and the development of a strong organization Acino is well prepared for future growth."
The Board of Directors appointed Kalle Känd as new Chief Executive Office Acino Group effective April 19, 2016. Kalle Känd joined the Executive Committee of Acino in May 2014 as Chief Commercial Officer and has redeveloped the commercial strategy of the company from scratch. He is a proven leader with remarkable experience in Acino's key growth markets who carried out important strategic projects such as the set-up of the company's regional offices with solid sales organizations and performing leadership teams, resulting in turnaround of commercial operations performance and a company sales increase of 18% in 2015.
The appointment of Kalle Känd ensures the continuity of Acino's growth strategy focusing on its key markets in the Middle East, Africa, Latin America and CIS where the company markets Swiss-quality medicines under the brand "Acino Switzerland".