Acino continues expanding its emerging markets business by acquiring Pharma Start
Wednesday 7th October 2015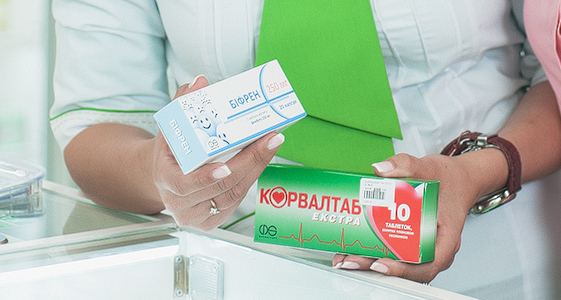 Effective October 1, 2015, Acino Pharma, an international pharmaceutical company headquartered in Switzerland, acquires Pharma Start, the 9th largest local pharmaceutical company in Ukraine.
The acquisition is in line with Acino's strategy to grow its business by entering selected high potential emerging markets in the CIS Region (Commonwealth of Independent States) in addition to selected markets in the Middle East, Africa and Latin America. The integration of Pharma Start allows Acino instant access to the biggest market in the CIS region after Russia where Acino started the development of its business in December 2014 with the acquisition of Copharm.
With the acquisition of Pharma Start, Acino reconfirms its intention of bringing affordable high quality medicine to patients to address unmet medical needs in emerging markets like Ukraine.
Despite the volatile political and economic situation, Ukraine is a market with good growth potential. Especially local manufacturing companies benefit from the current situation due to their affordable drug prices as they are less dependent on currency fluctuations than foreign importers. With its remarkable growth rate of 41 % (CAGR 2011 to 2014) the local manufacturer Pharma Start offers particularly high growth perspectives for Acino as it is outpacing the overall market growth and other local manufacturers.
The acquisition of Pharma Start will positively impact Acino's revenue, profit and operating margin. With a portfolio of 35 products that focus on advanced generics and retard formulations, the products are complementary to Acino's existing portfolio of over 50 products marketed in its strategic key regions.
To leverage the full potential of this acquisition Acino intends to gradually roll out its existing portfolio in Ukraine and to expand the combined portfolio to CIS countries such as Russia, Belarus, Kazakhstan, Uzbekistan and others.
Pharma Start covers the entire value chain from development, manufacturing and registration to distribution, marketing and sales. The integration of the quality system of Pharma Start into the Acino quality management system will be pursued with high priority in order to meet international GMP standards and to comply with the Acino strategy of safeguarding consistently high quality levels of the Acino product portfolio.
Acino is confident in its strategy that growth will come from emerging markets like Ukraine and other CIS countries. Localizing is an important success factor in these markets to provide high quality medicines at affordable prices to patients.