Acino launches its new corporate brand identity
Monday 31st October 2016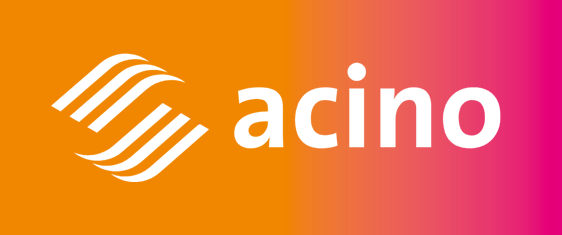 Acino is very pleased to launch today its new corporate brand identity and its new website under the URL www.acino.swiss.
The new corporate brand design reflects Acino's new brand identity and its strategic focus on emerging markets in the Middle East & Africa, Ukraine/CIS including Russia, and Latin America. It mirrors who Acino is today and where Acino wants to go as the company grows.
"One of the most striking new visual elements is the new gradient color. The movement from orange to purple is dynamic like Acino and it's a warm tone that illustrates our closeness to customers."

Ulrike Seminati, Head of Corporate Communications
Acino looks forward to providing a richer and more accessible experience of Acino through its new website and invites all its stakeholders to consult www.acino.swiss regularly.