Acino to acquire Takeda's manufacturing plant in Põlva, Estonia
Wednesday 13th July 2016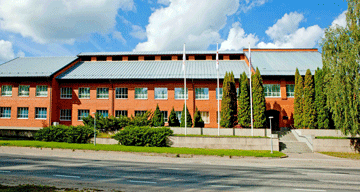 Acino and Takeda announced today that Acino will acquire Takeda's manufacturing site in Põlva, Estonia.
The packaging site in Estonia is an excellent opportunity for Acino to support its emerging markets and out-licensing activities, and to grow its contract manufacturing business. "We were looking for a competitive solution for small and specialized volume orders in a high quality environment at EU standards. The site in Estonia has the perfect structure to fit to these requirements.", says Barthold Piening, Chief Operations Officer at Acino.
For Takeda the divestiture of Põlva is part of the group's ongoing efforts to optimize its global manufacturing network. "Acino has a vast knowledge about Põlva and is a very strong and well suited partner to sustain a successful future of the site and the employees. That is key for us. Põlva will continue to deliver Takeda products in the upcoming years", says Thomas Wozniewski, Global Manufacturing and Supply Officer at Takeda.
The 52 employees in Põlva have been informed about the divestment to Acino during a town hall meeting. Terms of the transaction were not disclosed.