Meet Ayad Jassim, Site Quality Head
Tuesday 15th March 2022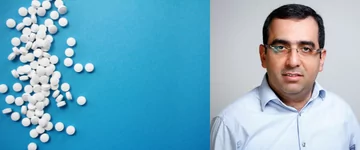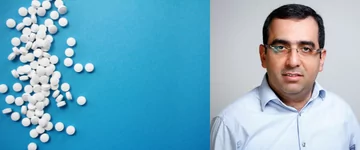 Dedication and expertise are key qualities necessary to provide flexible solutions to our customers, and we are lucky to have an expert group supporting our #ContractManufacturing efforts. Our colleagues have been sharing their insights into pharmaceutical manufacturing and how they make the most of Acino's state-of-the-art facilities to contribute to our customers' #outsourcing strategy.
Q: Tell us about your role at Acino
I oversee and manage, together with the Quality Assurance team, all quality assurance related topics within Site Switzerland – our base in the Basel area. We make sure that all quality objectives are met in order to ensure a timely supply to the market while always following current good manufacturing practice (cGMP) requirements.
Q: What processes are you responsible for or involved in and how do you ensure a smooth operation?
Overall, the responsibility lies in ensuring compliance with cGMP requirements and industry standards covering existing and future projects. Some examples are inspections management of health authorities, customer audits, management of change control, overseeing qualification and validation activities.
To ensure a smooth operation, it is mandatory to set up a regular re-iteration of existing processes and ask the relevant stakeholders for their feedback. Also, regular internal inspections ensure continuous improvement to the existing processes.
Q: What are the challenges you face in your daily work and how do you handle them?
There are several challenges as in every department. In Quality Assurance, keeping up with the tight timelines and enabling creative solutions to constantly maintain the cost and resources utilization efficient is a daily challenge to tackle.
Here, it is incredibly helpful to prioritize the activities, to think out of the box and come up with creative solutions, and constantly challenge the status quo to aim for better results.
The best way to handle these challenges is by being aware that the pharmaceutical industry is highly regulated. With better understanding of potential risks and enhanced processes, the challenges faced in projects can be tackled in an efficient way.
Q: What do you love the most about your job?
Like I said before, the constant challenge in our daily business to maintain a high level of creativity in the highly regulated environment we operate in. I have fun and feel fulfilled when we see through complex processes efficiently and deliver results day in, day out, all while remaining compliant.
Q: What makes you proud of Acino?
The smart and flexible way Acino manages its different businesses, and how the company is growing into a key player in the pharmaceutical industry. These two things make me very proud. I am particularly proud of Acino as a Swiss pharmaceutical company directly contributing to providing high-quality medicine to emerging markets where people often lack access to medical care. Also, Acino is among the pioneer companies, if not the first, to adopt digital solutions such as RPA in quality assurance!
Q: What do you like the most about your contribution to Acino's B2B activities? 
Our successful health authority inspections that acknowledge of our high-quality standards. And our 100% successful customer qualification audits. This is how we build trust and become a long-term business partner.
Although we had to stop site tours for a while to help with social distancing and maintain the safety of our colleagues who must keep production running during the Covid-19 crisis, you can still visit our Liesberg site virtually.