Acino completes acquisition of Aspen brands
Tuesday 15th March 2022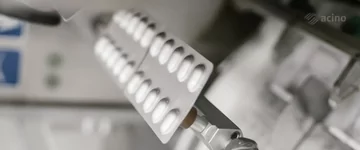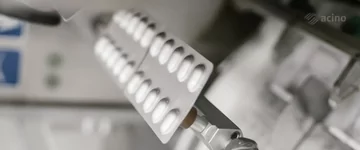 Acino completes acquisition of selected trusted Aspen brands, bringing additional investment into the South African Healthcare sector.
ZURICH, Switzerland, 1 March 2022 – Acino today announced the completion of its acquisition of six South African prescription medicines from Aspen Pharmacare Holdings Limited ("Aspen") for over R1.8 billion (€105 million).
This acquisition complements Acino's growth ambitions for South Africa and simultaneously fortifies its investment in the country as a Level 1 broad based black economic empowerment ("BBBEE") holder.
The acquired portfolio includes the Trustan®, Altosec®, Zuvamor®, Ciavor®, Grantryl® and Aspen Granisetron® brands. To secure uninterrupted patient access to these medicines, the parties have also signed a manufacturing and supply agreement in terms of which Aspen will supply the Aspen manufactured products to Acino for a period of seven years. This acquisition further strengthens Acino's South African portfolio of gastroenterology, erectile dysfunction, and cardiovascular disease therapies.
In 2017, Acino purchased South Africa's Litha Healthcare with a stated vision of investing in local healthcare. "We are committed to bringing more value to our patients, physicians and the communities we live and work in. We are investing in new treatments, businesses, and partnerships to increase access to quality, affordable healthcare as well as in education and skills development," said Steffen Saltofte, Acino CEO.
Aspen Group Chief Executive, Stephen Saad said, "This transaction bodes well for our ongoing commitment working with partners like Acino to ensure that high quality, affordable medicines such as those associated with this transaction remain available to South African patients. This agreement forms a part of our previously stated objectives of focusing on Aspen's specific core therapeutic portfolios."
These acquisitions are proof of the investment success that has seen Acino grow its representational workforce in South Africa to over 200 people, and transformation is evident in retaining its Level 1 BBBEE certification for the last two consecutive years.
John Norman, Acino Regional Director English Speaking Africa, explained the importance of the Level 1 BBBEE certificate by saying, "A Level 1 BBBEE certificate is not only a certificate of achievement, it is testimony to our committed investment into South Africa, and into the African continent. It is a certificate of potential, the potential of the healthcare industry to bring meaningful change to people's lives."
Acino makes its contribution to South Africa's economy through participation in President Cyril Ramaphosa's Youth Employment Services ("YES") initiative, Corporate Social Initiatives, local employment, and internal learnership programmes. "It is not only about investment in the future of Acino", says John Norman, "it is about an investment in making a difference for our healthcare providers, our patients, and our people."
Acino South Africa is now ranked among the top 10 pharma companies in this country, and is becoming a name synonymous with quality, affordable healthcare. A global vision-local focus approach is showing the industry what international power with home-grown, on the ground experience and leadership can achieve in bringing healthy development to a nation.
–
ENDS
About Acino
Acino is a Swiss pharmaceutical company headquartered in Zurich with a clear focus on selected markets in the Middle East, Africa, Russia, the CIS Region, and Latin America. Acino is part of ADQ, an Abu Dhabi-based investment and holding company. We deliver quality pharmaceuticals to promote affordable healthcare in these emerging markets and leverage our high quality pharmaceutical manufacturing capabilities and network to supply leading companies through contract manufacturing and out licensing. Acino has attained Level 1 BBBEE status in South Africa in 2020 and 2021. Acino South Africa has been certified as a Top Employer for 2022 as a first-time participant. For more information: www.acino.swiss
About Aspen
Headquartered in Durban, South Africa, Aspen is a leading global specialty and branded multinational pharmaceutical company in both emerging and developed markets. Aspen improves the health of patients in more than 150 countries through its high quality, affordable and effective healthcare solutions. The Group's key business segments are manufacturing and commercial pharmaceuticals comprising regional brands and sterile focus brands that include anaesthetics and thrombosis products. Aspen employs approximately 9,100 people and has 70 established business operations in over 50 countries. The Group operates 23 manufacturing facilities across 15 sites and holds international manufacturing approvals from some of the most stringent global regulatory agencies. Its manufacturing capabilities are scalable to demand and cover a wide variety of product types including steriles, oral solid dose, liquids, semi solids, biologicals and active pharmaceutical ingredients. For more information: www.aspenpharma.com
For more details, please contact:
Acino
Media Relations
Larisa Bernstein
Head of Corporate Communications
larisa.bernstein@acino.swiss
Aspen
Media Relations
Shauneen Beukes
Group Communications Manager
sbeukes@aspenpharma.com